J. MANNING & ASSOCIATES (JMA) is a national independent insurance brokerage and consulting firm specializing in group voluntary long-term care (LTC) insurance solutions. We offer customized voluntary LTC solutions for both employee benefit brokers and employers.
---
WHAT SETS US APART
Our expertise is matched only by our personal commitment to each client's goals
At JMA, that means:
A singular focus on LTC Insurance planning solutions
A national roster of strategic partners from the Top 25 Employee Benefits firms in the marketplace
Turnkey sales, education and enrollment solution
State-of-the-art technology in email communications platform and online enrollment engine
Leadership background from national brokerage firms and insurance companies
400+

employer-sponsored LTC programs implemented

$225 Million

in-force premium with multiple insurance carriers

25 Years

experience in the LTC insurance marketplace
---
WHAT WE DO
Employer-Sponsored LTC Solutions
Sales & Enrollment Management

We developed a highly organized sales and enrollment process. We offer tested, effective communication to enroll employees.

Pre-Enrollment

Dedicated sales and account management
Establish implementation and communication plan
Employer endorsement

Enrollment

Personalized enrollment communication
Multi-faceted educational campaign
Webinars and meetings
Online enrollment

Follow-Through

Dedicated account management
Post-enrollment reporting
New hire and re-enrollments
Ongoing policyholder service

Ongoing Administration & Support

We take on all the heavy lifting, which enables our clients to provide a high-quality benefit without investing significant time and resources.

Administration

Our proprietary online enrollment system enables high-quality service and expert enrollment experience.

Technology-Driven Support

Web-based education, online enrollment, and 1-on-1 virtual consultations with salaried call center consultants.

Data Customization & Security

Data security consistently adheres to mandated industry and client standards.
---
BROKERS
We see your business through your eyes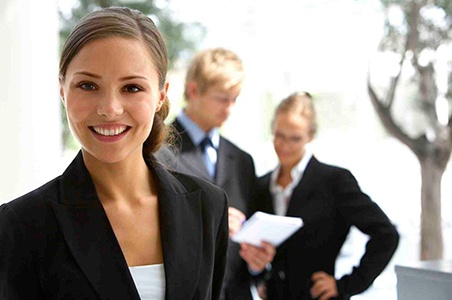 You've read all the studies or have already seen the stats. There is a growing recognition of the need to prepare Baby Boomers for healthcare costs in retirement, and more of them are turning to their employers for help. By understanding the issues and the evolving nature of the industry, brokers have the opportunity to present group LTCI coverage as a viable and highly desirable option for their corporate clients, and one that will resonate as a true benefit to their employees.
The Group LTCI Value to Brokers
Facilitates discussions around retirement readiness and financial wellness
Helps protect employees' retirement income and lifestyle
Delivers robust sales, implementation, enrollment and policyholder support
Having a conversation about long-term care planning can be overwhelming. With so much to cover, it can be easier to retreat instead of moving forward with the discussion. Our team of experts can help guide you and your clients through these meaningful benefit discussions.
---
EMPLOYERS
Nobody likes to talk about long-term care, which is exactly why we should talk about it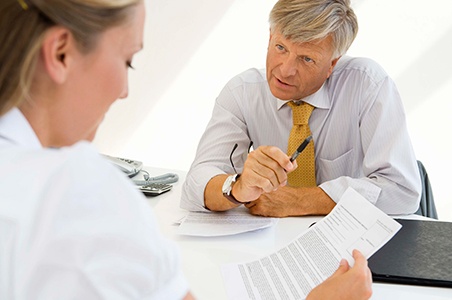 Studies have shown that at least 70% of people over 65 will require some type of long-term care support at some point at some point in their lives. Let's face it, the need for planning is real. Increasingly today, employees are looking to their employers for not only core and voluntary benefits, but retirement planning guidance.

Group long-term care insurance (LTCI) solutions can help address retirement planning concerns and round out a comprehensive benefits program. We take on all the heavy lifting, which enables you to provide a high-quality benefit to your employees without investing significant time and resources.
LTCI Planning
Helps protect a retirement plan: without planning, an extended health care event can devastate years of retirement savings.
Gives people a choice about care: planning before an event enables people to receive care and benefits on their terms.
Eases the burden on family members: LTC insurance allows family members to care about... instead of care for their loved ones.
When your employees are able to plan for the possibility of needing LTC, you can benefit as well. LTC insurance can have a positive impact on productivity among employees who are working caregivers, plus help attract and retain key executives with a well-rounded benefits package.
---
GROUP LTCI ADVANTAGES
Offering employer-sponsored LTC insurance provides valuable benefits
Simplified issue coverage

Unisex rates

Corporate discounts

100-percent portability

Family members eligible for coverage

Unique tax treatment

Ability to carve-out select classes of employees

Education and awareness
---
WHY PARTNER WITH US
No one is more passionate about bringing LTC planning solutions to the worksite
Industry Leadership

Our experienced team consists of former leaders from national benefit brokerage firms and insurance companies, allowing us to see your business through your eyes.

Enrollment Technology

From our proprietary enrollment platform, to custom enrollment communications, we provide a robust and turnkey client experience. It's simple, efficient, and thorough.

A Personal Touch

For us, it's personal. Our team cultivates partnerships built on trust and open communication. All of our enrollment consultants work for us from our internal world-class call center.
---
CONNECT WITH OUR TEAM
Together our team brings a strong nationwide footprint with 25+ years' experience in employer-sponsored LTCI solutions